As Aditya Birla Group endeavors to become the leading Indian conglomerate for sustainable business practices across its global operations, we are focused towards achieving our sustainability targets by 2025.

Eliminate any fatalities and unsafe conditions at workplace and focus on behavioral based safety, until we reach our goal of 'Zero Harm'

35% reduction in carbon intensity, with the help of solar power and various energy saving projects, by 2025

40% reduction in water use intensity by 2025, and making all our businesses water active

Zero liquid discharge to be implemented at all our units in water-stressed areas, by 2025
Our Sustainability
Framework
The Sustainability journey at the Aditya Birla Group started in 2013, with the Sustainability Vision Statement by our Chairman.
The top leadership acts as enablers to establish the Sustainability Framework, and this in turn, works as a guide to strengthen the systems and processes out in place, across all businesses.

Responsible Stewardship 
Create a framework to move us towards international standards and mitigate our impact on 'Externalities'.

Stakeholder Engagement 
Gain knowledge to understand how fast externalities will change and cause disruptions.

Future Proofing
Modify our strategic business plan to include adaptation to changes in external factors and build resilience in our value chain.
Our Sustainability Policies
Optimizing use of energy
Increasing use of natural resources and energy
Maximizing re-using and recycling of water
Maintaining a safe working environment
Valuing diversity and equal opportunity to all
Embedding principles of inclusiveness, transparency, and cultural appropriateness
Adhering to the principle of traceability
Ensuring information security



Key Sustainability Projects
Wealth from Waste (Cottonised Yarn - use of flax production waste to produce an intimately blended yarn and a linen blended fabric)
Installation of a Zero Liquid Discharge Plant
Step towards Green Energy (Roof-top Solar Plants)
Installation of steam accumulators
Re-engineering of humidification plants
Sustainable Sourcing
Jayashree Textiles has been a powerhouse of natural materials, as we source the finest sustainable fibres:
Linen
Our entire Linen range is made from fibres that are exclusively handpicked and sourced from France, Belgium, and other parts of Europe.
Wool
We source one of the finest and most versatile fibres in the world, called Merino Wool, from Australia (96%), and South Africa (4%).
Both linen and wool are completely natural and sustainable fibres and are also fully recyclable.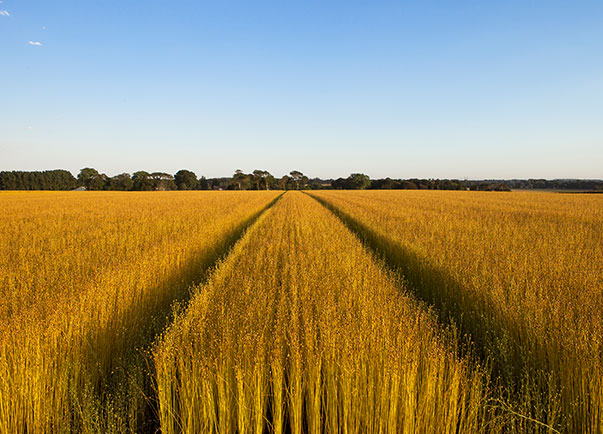 To know more about our sustainability initiatives and policies, visit our Sustainability microsite
To download our latest Sustainability report