Our certifications reflect how considerately and responsibly we have grown till now, and wish to grow in the future. We ensure that all our operations are ethical, eco-friendly, and responsible.

ISO 9001: Quality Management System

ISO 14001: Environment Management System

ISO 26000: 2010, Social Responsibility Guidance Standard

ISO 45001: 2018, Occupational health and safety management

ISO 50001: 2018, Energy Management Systems

OEKO-TEX 100 CLASS 1: Harmful Substance Free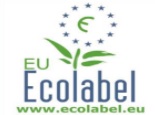 EU Ecolabel: For maintaining high environmental standards

OHSAS 18001: Occupational Health, Safety Assessment Standard

GOTS: The Global Organic Textile Standard and Organic Content Standard 

The Woolmark Company Certification: For authorized use on all our products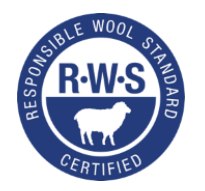 The Responsible wool standard (RWS): Animal Welfare and Lang Management

Inter Wool Labs Certification: Membership Accreditation

Global Trademark for Authentic European Linen: Certified by CELC, a guarantee of traceability for premium linen fibres grown in Western Europe.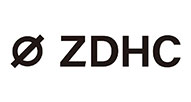 Zero Discharge of Hazardous Chemicals, ZDHC

SA 8000: Social Accountability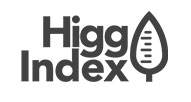 SAC Higg Index: Sustainable Apparel Coalition, an apparel and footwear industry self-assessment standard for environmental and social sustainability across the supply chain. 
Our Awards & Recognitions
Winner of Outstanding Accomplishment in Corporate Excellence at the CII –ITC Sustainability Awards 2019, DT

Certificate of Merit in the Textiles (Large Units) at the National Energy Conservation Award (NECA) – 2019 by the Bureau of Energy Efficiency, DT

Rated 5 STAR in Energy ENCON Awards 2019, CII Eastern Region in the Large Scale Category, DT

2nd Runners-Up at 12th CII Energy Conservation Awards 2019 in the Large Scale Companies category, DT

Award for Best Practices in Corporate Social Responsibility during Global CSR Excellence & Leadership Awards 2019, JST

Commendation for Significant Achievement in Corporate Excellence in CII – ITC Sustainability Awards 2018, DT

Bronze Award – Business Category in Chairman's WCM & Business Excellence Awards 2017, DT
Certificate of Commendation in CSR Domain Excellence at CII ITC Sustainability Awards 2016, DT

5th Annual Green Tech CSR Award, from the Institute Of Directors– 2015, JST

CII Eastern Region Quality Award 2014-2015 for Most Significant improvement in TQM, JST

Strong Commitment to Excel in CII –Exim Bank Award for Business Excellence – 2014, DT

CII (ER) Productivity Award 12-13 & 13-14 for Significant Improvement in Productivity, JST

Winner of Chairman's WCM Bronze Award, 2013, In Business Level Category, JST

SUN Award for Overall Business Excellence in 2012, the Ultimate Award in Aditya Birla Group, JST

Winner of Performance Excellence Trophy of IMC Ramakrishna Bajaj Quality Awards in 2008 and 2013, JST
*DT – Domestic Textiles (includes units - Jaya Shree Textiles and Vikram Woollens)