We recognize that climate change is the greatest challenge we face as a global community. Its impacts are widespread, and its risks are not limited by continent, industry, or even species. Climate change has the potential to impact our business operations, economic value generated and retained across the supply chain, and revenues.
Textile being the major sector which is closely monitored on many ESG related issues, the focus areas of stakeholders center around climate change, waste from operations, fresh-water shortages, energy use, human rights, and the reduction of toxic substances.
We proactively address challenges and seek opportunities presented by climate change by: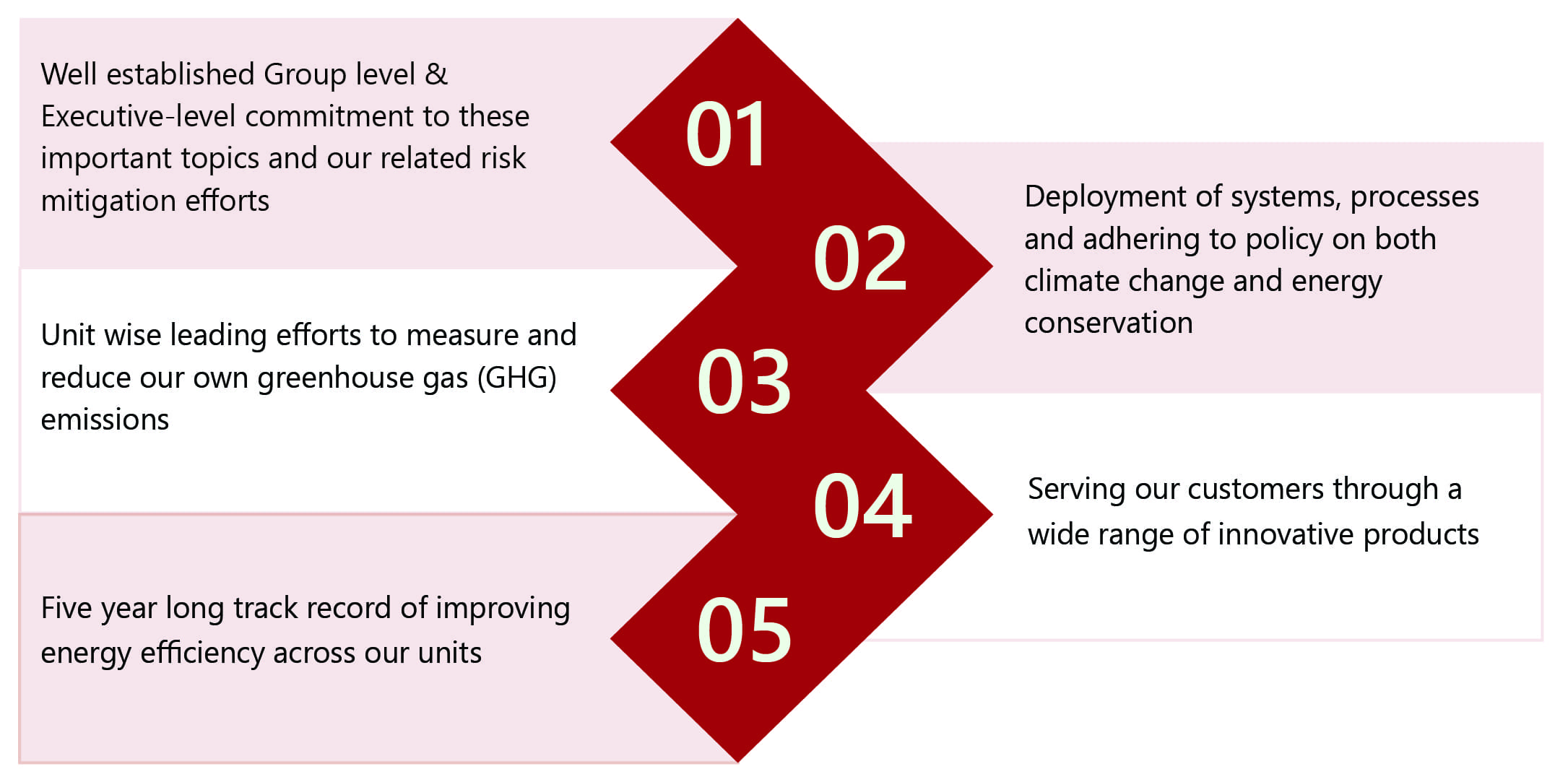 We assess the risk of climate change and undertake integrated action to long-term investment to mitigate those risks. It is an integrated approach and constitutes a part of the risk management framework. As we identify these risks we examine, discuss and take mitigating measures, and wherever required appropriate resources, particularly financial resources, are provided to mitigate and monitor it continuously. These major risks and opportunities due to climate change are:
Physical Risk: We focus on understanding the nature and extent of physical risk arising from a changing climate over the next decade. Some of our units are located in the flooding zone due to excessive rainfall. Being in the coastal zone, cyclones sometimes impact our operations. Rising sea level is a cause of concern for us.
Regulatory (Transition) Risk: Our presence across the nations put regulatory risk due to climate change as extremely important. We closely monitor related regulatory developments and establish our processes as per law.
Others: These include the use of new technologies, products, and services to address climate change challenges, as well as changes in customer behavior.