We are following industry best practices in doing so and fully understand the role efficiency of people and machinery play in achieving innovation targets. At JST, there is an approach to innovation and subsequent process to Design & Development (D&D) that we address and detail in this section. Product Innovation at JST is driven by the Value Creation Engine (VCE) developed by our centrally driven Research & Development team. It is a six-stage process that starts with idea generation and results in product launch coupled with market feedback.
Value Creation and New Product Development - Process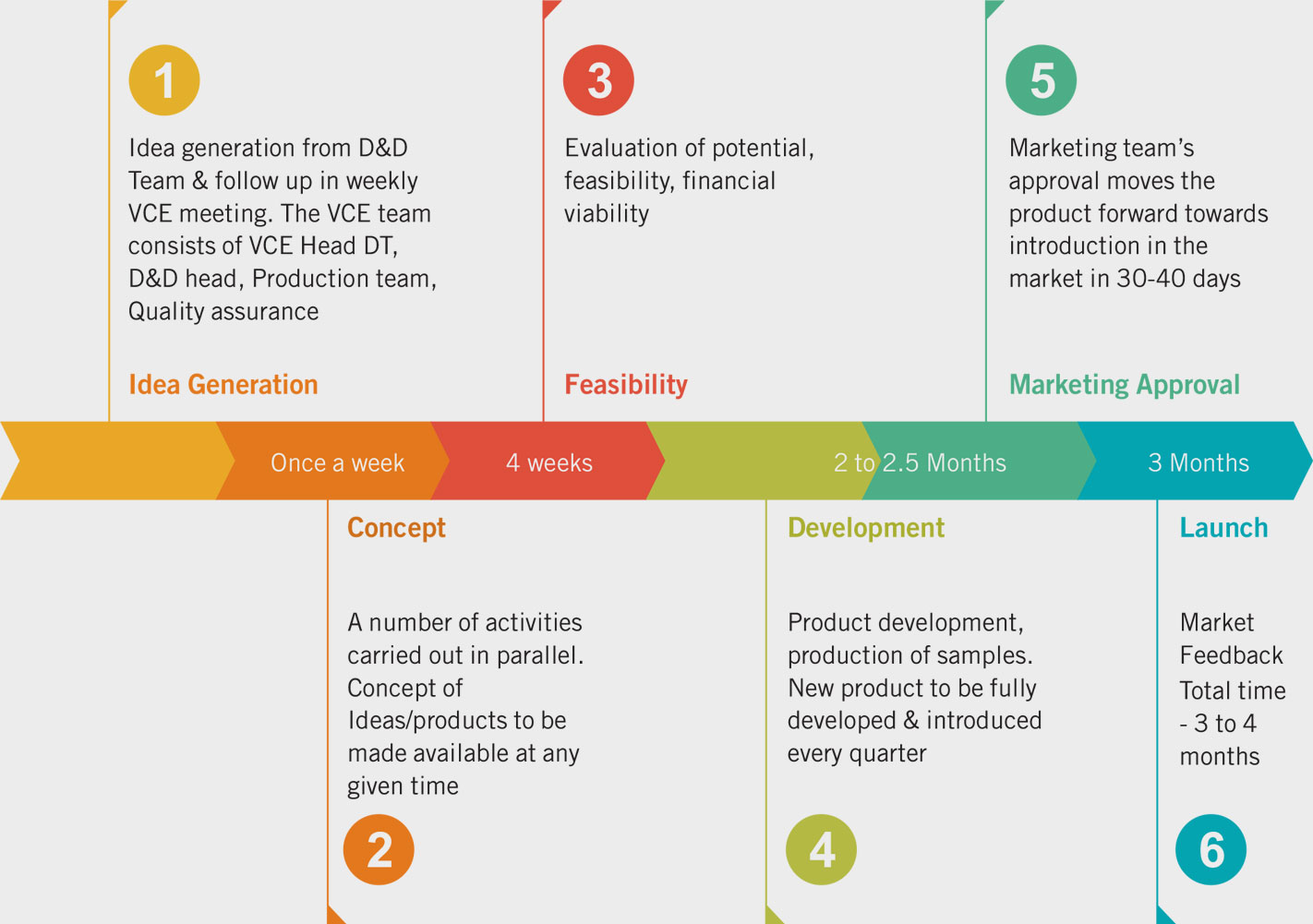 We have experimented with many blends to produce high-quality fabric. Linen and wool are blended with naturally occurring fibers and cellulose fibers like cotton, hemp, wool threat and also recycled polyesters. In the reporting years, we have carried out some co-creation projects for business with our business value chain partners. These included:
New developments in the attributes (likes of pigment blotch, waterless denim dyeing, etc.) of 100% linen and linen blends using our Wealth-Out of-Waste brands: Mazury. Primary applications are in segments of: Sports, Fashion and casual range and offerings.
Co-development of 100% Hemp for denim applications with peers.
A sustainable union blend range of burqas, co-created with some of the best players in the industry
Progressing on using recycled linen (Coarse Lea Linen) for carpet backing, to cater the home textiles segment.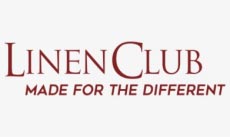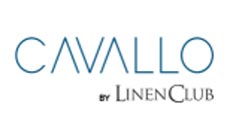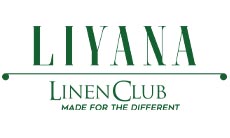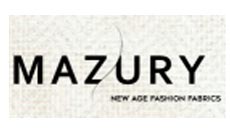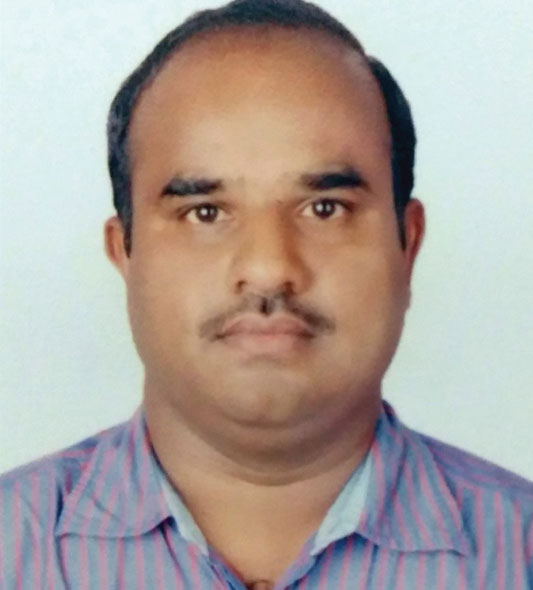 Mr. Narasimha Murthy
Head- Value Creation Engine
As a responsive mechanism, we have "Reactive Innovation", wherein the ideation and conceptualization is based on the customer or market feedback received. One such change we have made was the creation of "Linen Club Studio", that has designers working full-time to add value to the fabric produced. Similarly, we have "Proactive Innovation", where we identify the gaps and needs of the market and hence, develop products. Most of our blending techniques are in-house innovations working in the improvement of fiber, yarn, fabric or garments.
Customer Centricity
Mission Happiness is a broad umbrella of initiatives related to customer centricity, which are undertaken to deliver a positive and uniform customer experience. Mission Happiness involves an agile closed-loop feedback & action building mechanism that focuses on developing an inherent culture within the organization, where every employee in each department is tuned to listen to the customer. It incorporates the most important aspect of learning directly from the source and ensures timely action on that response.
Hello Bosstomer, is one of the initiatives under Mission Happiness. Its objective is to encourage employees to contribute innovative ideas to solve business challenges. The reporting years marked an improvised execution of this initiative. At JST, a decision to involve employees from departments apart from the Sales & Marketing team had been made. These employees are to meet the customers across all the four product groups. Employees in managerial roles, like Senior Manager and/or Assistant General Manager (AGM) from operations and services verticals were hand-picked. This novelty, seriousness and structure to our approach led to immense customer delight.
Capturing Customer Feedback
The mechanism starts with a web/text SMS based survey initiation, followed by a telephonic discussion with the customers or value chain partners. This is carried out by an unbiased third-party interface, who help pin point specific issues that affect them. The survey also captures a quantitative Net Promoter Score (NPS-HI) and a qualitative Sentiment Score (SI) based on the feedback. This is done with almost all customers and partners, repeatedly, throughout their engagement period, on an interval of 30 to 60 days. The issues or challenges identified are forwarded to respective departments, where action plans are developed for resolution. Each manufacturing unit or regional office, then set up review meetings to consolidate the learnings and set a path for any solution implementation.